What the hey... I'm starting a new "keyboard" thread, after all.
So this is my new master keyboard / stage piano / killer synth combo device aka 2Rox "latest family member":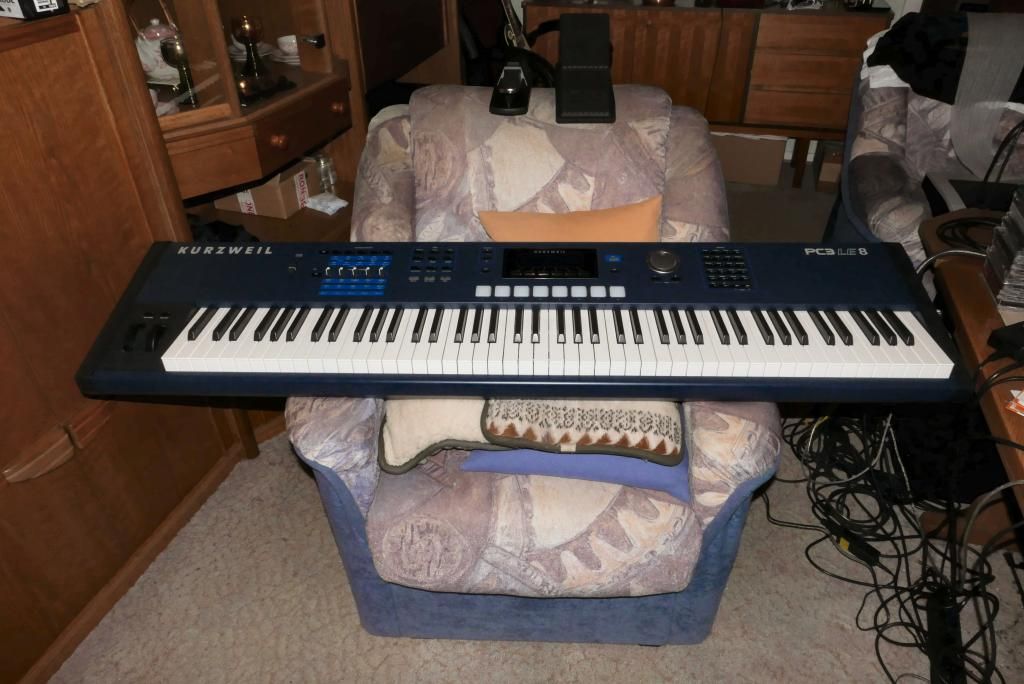 Man, that thing is
heavy
! I was totally out of breath after dragging it up two flights of stairs in its ginormous, unwieldy box...
But meloves!
It's from the Kurzweil PC3 family of performance keyboards. Now, as you may know, Kurzweil is kinda like the "Mercedes" among keyboards: good and pricey.
With the "LE" branch of the PC3 family tree, they turned over a new leaf and put most of the great stuff of their expensive keyboards into a more affordable "offspring".
At some point in the 80s, when I was really making good money, I allowed myself the luxury of buying one of the first Kurzweil keyboards "for the masses" - a K1000. I paid around 5000 German Marks for it back then (round about 2500 dollari) and really loved that keyboard. It had really heavy keys that gave you a "natural piano feel". Had to sell that baby one day in Vegas for 200 bucks to buy food...
That hurt, I'm tellin' ya!
So, with this gorgeous new baby, I'm kinda "taking my ole Kurzweil back", with "some cherries on top", amongst them all the goodness that came with the K2600 series.
And, me being the bargain hunter of bargain hunters, I got it "for a steal"... MSRP is around 1900 dollars here in Europe, street price usually around $1600, and I got it (while it was on backorder) for...
TBC